visiting IP:
5.150.254.212
Are you torrenting safe?
more info
Torrent details for "Homeland.S08E07-08.ITA.ENG.1080p.AMZN.WEB-DLMux.DD5.1.H264-Morpheus" Log in to bookmark
Language:
English
Info Hash:
c2bcad51708075f082f181a9ecc55c91c7d23fde
Health:
File List (2) :
Genre:
Crime, Drama, Mystery, Thriller
Runtime:
55 min - Rating: 8.4
Plot:
Carrie Mathison, a CIA operations officer, is on probation after carrying out an unauthorized operation in Iraq. As a result, she has been reassigned to the Counter terrorism center. Whilst in Iraq, she was warned that an American prisoner had been turned by Al-Qaeda. When Nicholas Brody, a U.S. Marine Sergeant, is rescued after being held hostage since 2003, she suspects that he is the one. While Brody is received home as a war hero, Carrie goes to any lengths necessary to catch him out.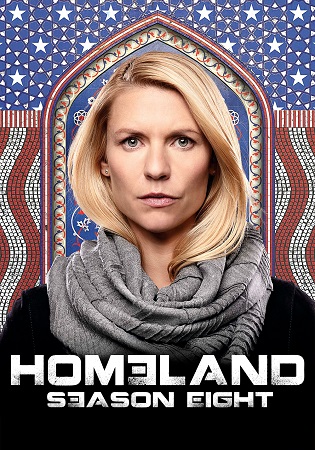 Homeland.S08E01.ITA.ENG.1080p.AMZN.WEB-DLMux.DD5.1.H.264-MeM.

Titolo Originale: Homeland
Anno: 2020
Stagione: 8
Episodi: 12
Durata: 50 min (episodio)
Genere: drammatico, spionaggio, thriller


Trama:
Dopo 5 Golden Globe e 8 Emmy Award arriva alla conclusione la serie che ha rivoluzionato il genere spy-thriller con l'epilogo delle vicende dell'agente Carrie Mathison, interpretata da Claire Danes.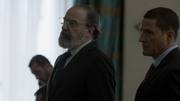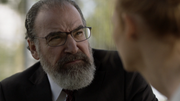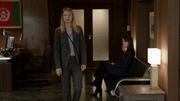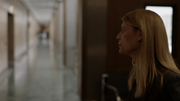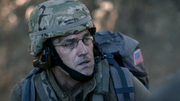 Sorgente Video: AMZN WEB-DL
Sorgente Audio: TV (SKY)
Risoluzione: 1920x1080, x264
Audio 1: ITA AC-3 6ch @320kb/s
Audio 2: ENG AC-3 6ch @384kb/s
Sottotitoli: ITA FULL, ITA FORCED, ENG FULL, ENG FORCED
[code]

Info sul file

Nome     Homeland.S08E01.Trattativa.riservata.ITA.ENG.1080p.AMZN.WEB-DLMux.
                           DD5.1.H.264-MeM.mkv
Data                        Wed, 11 Mar 2020 00:30:03 +0100
Dimensione                  4,048,366,013 bytes (3860.82269 MiB)

Magic

Tipo file                   data

Info generiche

Durata                      00:56:57 (3416.672 s)
Contenitore                 matroska
Production date             Wed, 11 Mar 2020 00:28:51 +0100
Totale tracce               6
Traccia n. 1                video (V_MPEG4/ISO/AVC) {und}
Traccia n. 2                audio (A_AC3) [ITA] {ita}
Traccia n. 3                audio (A_AC3) [ENG] {eng}
Traccia n. 4                subtitle (S_TEXT/UTF8) [Forced] {ita}
Traccia n. 5                subtitle (S_TEXT/UTF8) {ita}
Traccia n. 6                subtitle (S_TEXT/UTF8) [SDH] {eng}
Muxing library              libebml v1.3.0 + libmatroska v1.4.1
Writing application         mkvmerge v7.1.0 ('Good Love') 32bit built on Jul 27 2014 12:59:18

Dati rilevanti

Risoluzione                 1920 x 1080
Larghezza                   multipla di 32
Altezza                     multipla di 8
DRF medio                   17.263873
Deviazione standard         3.007019
Media pesata dev. std.      2.994169

Traccia video

Codec ID                    V_MPEG4/ISO/AVC
Risoluzione                 1920 x 1080
Frame aspect ratio          16:9 = 1.777778
Pixel aspect ratio          1:1 = 1
Display aspect ratio        16:9 = 1.777778
Framerate                   25 fps
Dimensione stream           3,746,570,771 bytes (3573.008319 MiB)
Durata                      00:56:57 (3416.64 s)
Bitrate (bs)                8772.526859 kbps
Qf                          0.169223

Traccia audio nr. 1

Codec ID                    A_AC3
Freq. campionamento         48000 Hz
Canali                      6
Dimensione stream           136,666,880 bytes (130.335693 MiB)
Tipo di bitstream (bs)      AC3
Frames (bs)                 106,771
Durata                      00:56:57 (3416.672 s)
Chunk-aligned (bs)          Sì
Bitrate (bs)                320 kbps CBR
Freq. campionamento (bs)    48000 Hz
Modo (bs)                   3 front, 2 rear, 1 LFE

Traccia audio nr. 2

Codec ID                    A_AC3
Freq. campionamento         48000 Hz
Canali                      6
Dimensione stream           164,000,256 bytes (156.402832 MiB)
Tipo di bitstream (bs)      AC3
Frames (bs)                 106,771
Durata                      00:56:57 (3416.672 s)
Chunk-aligned (bs)          Sì
Bitrate (bs)                384 kbps CBR
Freq. campionamento (bs)    48000 Hz
Modo (bs)                   3 front, 2 rear, 1 LFE

Bitstream video

Tipo di bitstream           MPEG-4 Part 10
SPS id                      0
 Profile                   [email protected]
 Num ref frames            4
 Aspect ratio              Square pixels
 Chroma format             YUV 4:2:0
PPS id                      0 (SPS: 0)
 Tipo di codifica entr...  CABAC
 Weighted prediction       P slices - explicit weighted prediction
 Weighted bipred idc       B slices - implicit weighted prediction
 8x8dct                    Sì
Totale frames               85,416
Drop/delay frames           0
Frames corrotti             0
                           
P-slices                    28146 ( 32.952 %) #######
B-slices                    55490 ( 64.964 %) #############
I-slices                     1780 (  2.084 %)
SP-slices                       0 (  0.000 %)
SI-slices                       0 (  0.000 %)

Analisi DRF

DRF nedio                   17.263873
deviazione standard         3.007019
max DRF                     37
                           
DRF<16                          0 (  0.000 %)
DRF=16                      65240 ( 76.379 %) ###############
DRF=17                       3640 (  4.261 %) #
DRF=18                       2828 (  3.311 %) #
DRF=19                       2140 (  2.505 %) #
DRF=20                       1782 (  2.086 %)
DRF=21                       1594 (  1.866 %)
DRF=22                       1495 (  1.750 %)
DRF=23                       1278 (  1.496 %)
DRF=24                       1197 (  1.401 %)
DRF=25                        932 (  1.091 %)
DRF=26                        799 (  0.935 %)
DRF=27                        619 (  0.725 %)
DRF=28                        561 (  0.657 %)
DRF=29                        369 (  0.432 %)
DRF=30                        280 (  0.328 %)
DRF=31                        210 (  0.246 %)
DRF=32                        153 (  0.179 %)
DRF=33                        110 (  0.129 %)
DRF=34                         95 (  0.111 %)
DRF=35                         52 (  0.061 %)
DRF=36                         35 (  0.041 %)
DRF=37                          7 (  0.008 %)
DRF>37                          0 (  0.000 %)
                           
P-slices DRF medio          17.125169
P-slices deviazione std.    2.758578
P-slices max DRF            36
                           
B-slices DRF medio          17.35565
B-slices deviazione std.    3.147031
B-slices max DRF            37
                           
I-slices DRF medio          16.596067
I-slices deviazione std.    1.954047
I-slices max DRF            34

Conformità al profilo

Profilo selezionato         MTK PAL 6000
Risoluzione                 1920 x 1080 > 720 x 576
Framerate                   Ok
Buffer underflow            00:00:01 (frame 17)
Buffer underflow            00:00:01 (frame 26)
Buffer underflow            00:00:05 (frame 129)
Buffer underflow            00:00:06 (frame 144)
Buffer underflow            00:00:06 (frame 157)
Buffer underflow            00:00:09 (frame 222)
Buffer underflow            00:00:09 (frame 234)
Buffer underflow            00:00:10 (frame 241)
Buffer underflow            00:00:11 (frame 273)
Buffer underflow            00:00:13 (frame 330)
Buffer underflow            00:00:14 (frame 356)
Buffer underflow            00:00:21 (frame 514)
Buffer underflow            00:00:30 (frame 740)
Buffer underflow            00:00:31 (frame 771)
Buffer underflow            00:00:33 (frame 816)
Buffer underflow            00:00:34 (frame 857)
Buffer underflow            00:00:36 (frame 899)
Buffer underflow            00:00:37 (frame 921)
Buffer underflow            00:00:38 (frame 939)
Buffer underflow            00:00:38 (frame 960)
Errore                      Troppe violazioni

Rapporto creato da AVInaptic (18-12-2011) in data 11-03-2020 12:23:52
[/code]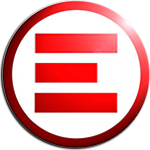 Name
DL
Uploader
Size
Added
-
5,015
[18/2]
22/03/20 05:17
-
3,997
[7/0]
22/03/20 04:33
-
1,479
[5/1]
22/03/20 04:36